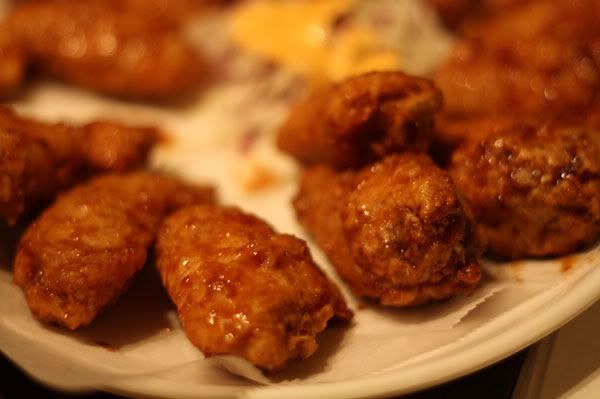 I can't even count the amount of times I've been here and the food is consistently
good.
Maybe it's my unabashed love for chicken mixed with an equally fervent love for things both salty and sweet.
Dear UFC Chicken:
I still love your crispy chicken goodness.
I still drool when I think about the skin on the wings fried to a perfect crisp and lacquered with soy garlic sauce.
The seasoning on your fries is awesome.
The radish bits rock my world.
Even my parents like this place and I bring them some when I stop by.
Now... your bathroom freaks me out and you should really fix the plumbing problem so you can remove the sign that says "don't flush toilet paper down the toilet." I mean... it's paper that goes in the toilet.. they share a NAME...
Your used to be trendy sink with the cascading water bowl thing is outdated.
But damn I love your chicken.