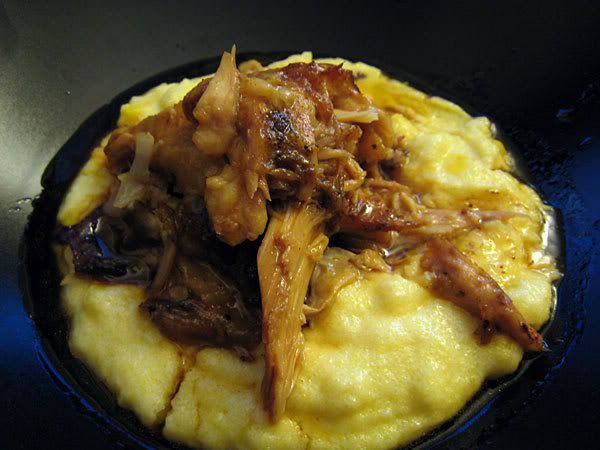 I set the oven to 250 degrees and squeezed the juice of one lemon over the chicken.
I was in a rush because my butter was frozen so I melted it in a pan, let that cool then covered the chicken with it in my cocotte. I used adobo seasoning (from Penzey's), ancho chili pepper and this bicentennial seasoning (also from Penzey's). I cooked the bird for 4-5 hours and towards the end covered the skin with honey.
The polenta is the same recipe from earlier.
Here's the bird (that I didn't tie up) looking a bit of a slore in the pot: