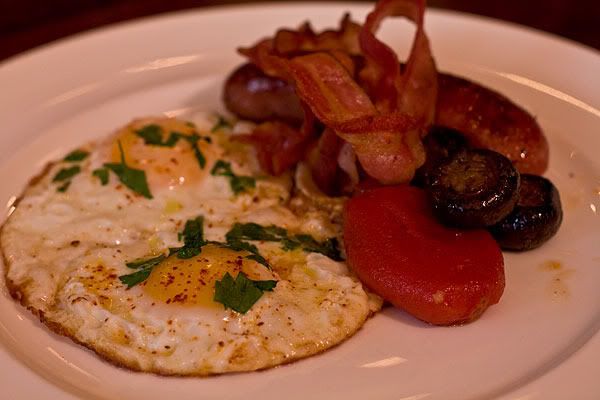 I went on a mission a few months back to try the sister restaurant to the Spotted Pig at the Ace Hotel named, simply, Breslin (we're ignoring Bar and Grill for creative floofy purposes).
I went by myself for a lovely brunch of the irish breakfast with a side of baked beans.
I also, at around 11 something in the morning, partook of a spiced agave nectar margarita that was
delicious.
It's a shame I haven't been back since. I end up there and then people convince me to go elsewhere.
Anyway, I took these pictures so I figured I might as well post them. :P
I'll do you justice soon, my piggy proprietor.
The tomatoes, mushrooms and eggs were perfect. The beans were too hot for me to eat at first and then I got full. I took them home and enjoyed them later.