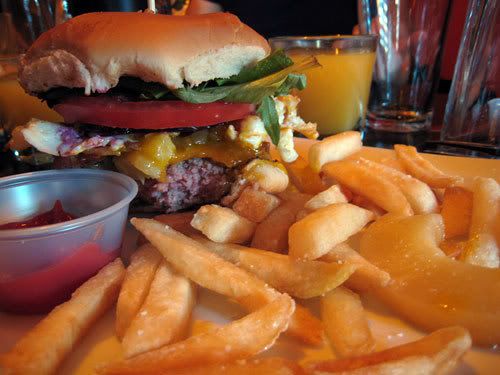 How did I ever miss this little jewel on the LES?
(That's lower east side for anyone unfamiliar)
Unlimited mimosas and a burger with weird stuff on it? I'm in.
So they took a while to get our food to us but once it was there I liked it better than I thought. Being drunk from the mimosas helped a lot too.
This burger is done Aussie style with a beet, a slice of pineapple and an egg on top. I devoured every last bite too!
This place doesn't hold your reservation after 15 minutes and will only seat you if your entire party is there. (we had to cab from Morningside Heights down there in about... 15-20 mins and made it with a minute to spare!)