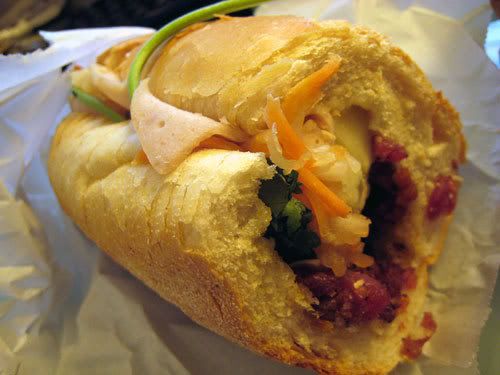 So I dun remember if I posted this picture, or not...
...but I love bahn mi. Going around lunch time to Bahn Mi Saigon is your guaranteed "I'm going to wait a while" lunch. So delicious when you finally bite into it though. Here's what the line looked like when I went last week (Yes, it's in the back of a jewelry shop.):
I get the #1 mild or slightly spicy! The spicy sauce is mmmm...
Bahn Mi Saigon
138 Mott St
(between Grand St & Hester St)
New York, NY 10013