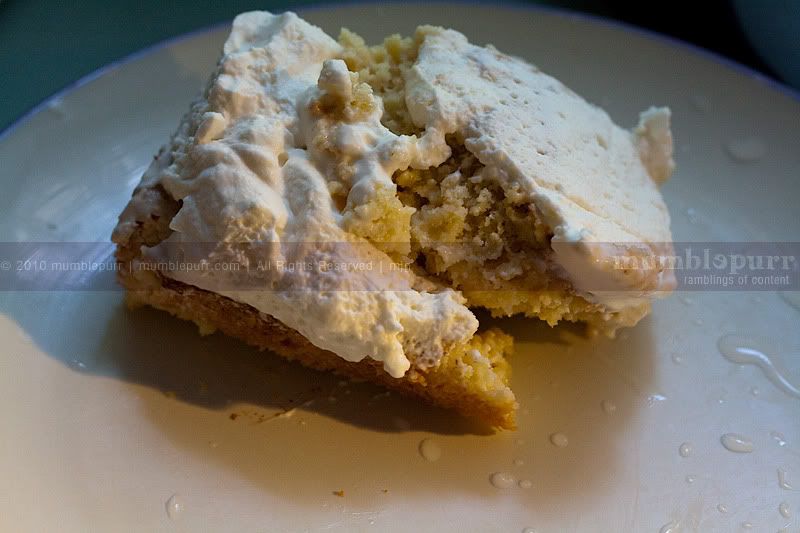 I made an impromptu tres leches cake yesterday for a little get together I had with some friends of mine.
Thanks to the naked dude in a vacant room in the building across from me that felt it was necessary to jack off while I baked in the kitchen it took me way longer than it should have and I have no pictures of the process. I wish I was kidding. He didn't leave until my boyfriend got home. =/
Anyway I'll be making it again next weekend when my boyfriend's parents come to visit!