I finally walked north of the bridge, got me a pillow and decided to get a quick bite for lunch.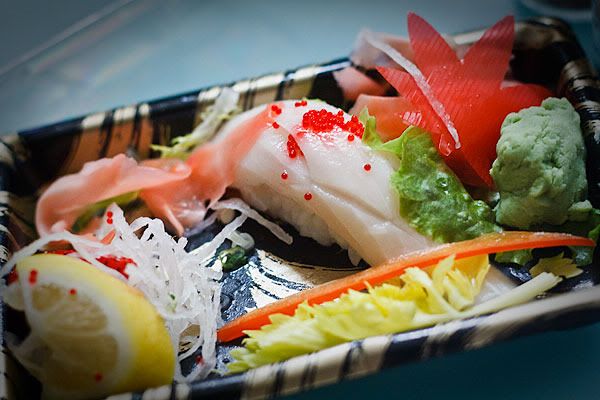 I had bulgogi filet mignon sliders from Fatty Fish I also had salad and two pieces of sushi (hamachi belly and super white tuna [escobar]). I saved the sesame fries that came with for the boy.
The sliders are on king's hawaiian bread. The sliders with salad/soup and fries are only 11 bucks at lunch, pretty good deal.
As for the sushi, I coulda done without the "decorative" celery leaf because it made the sushi taste like celery leaf and that is a big no no for me.