So I set out saying I would get a picture of every thing we ate and I managed to do so till we had a carafe of sake. Then I ate the last two things without snapping a picture. We both had the Azabu dinner which was 7 pieces of nigiri plus two mini plates and a miso soup. We both added pieces afterwards (he got two more of the salmon and I got another piece of otoro and a piece of wagyu beef. I also got us two of the daily special Japanese butterfish)
My bf didn't care too much for the idea of getting two more pieces so I could take a picture of em so here's what we got:
seaweed starter
yellowtail and tuna sashimi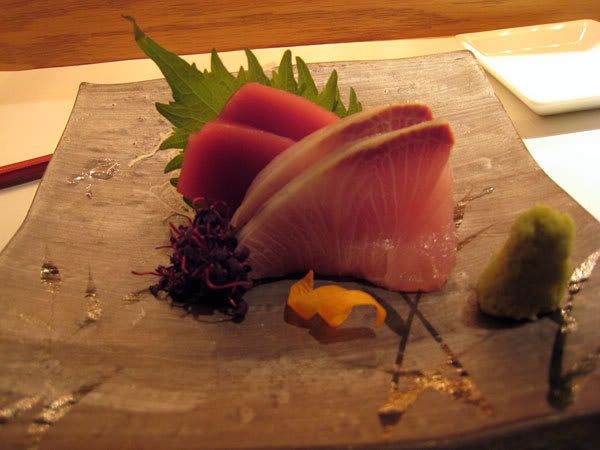 Spanish mackerel with white ginger (this was one of my favorites of the night)
seaweed in vinegar (kinda slimy)
big red snapper
seared o-toro (fatty tuna)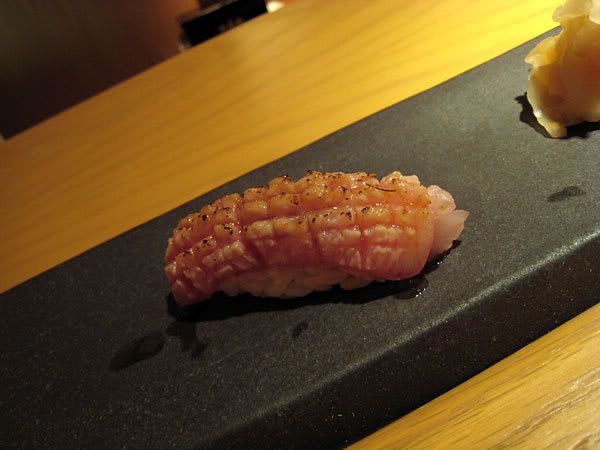 horse mackerel
scallop with sea salt
seared salmon
salmon roe
cooked squash and tamago (egg custard)
here's the sake culprit.. it was sweet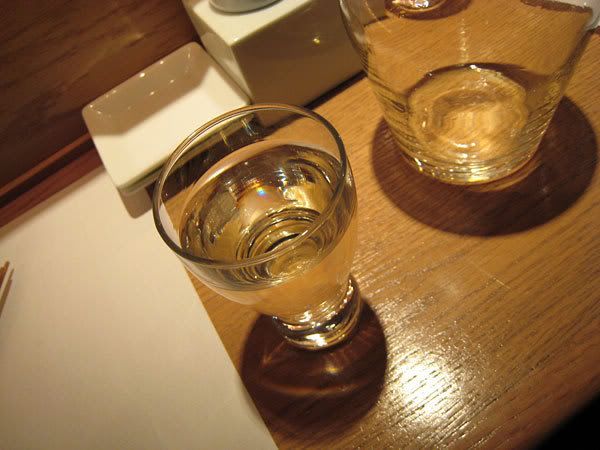 this miso was awesome, but the shrimp made it look like it was staring back at me.
in short, run-don't walk to this place and get some delicious sushi. There are only about 8 seats at the bar plus 3-4 booths. It's beneath the Greenwich Grill near Laight. The bad part of the meal was that it came out to a bit much for the two of us with tip.
Otherwise I think I could eat there every day as long as I found a way to clear the mercury from my system and not become a Piven. :P
Oh!
Funniest part of the night was the bathroom. They have one of those japanese toilets with seat warming, water squirting, air blowing technologies.
Sushi Azabu
Neighborhood: Manhattan/TriBeCa
428 Greenwich St
(between Laight St & Vestry St)
New York, NY 10013
(212) 274-0428