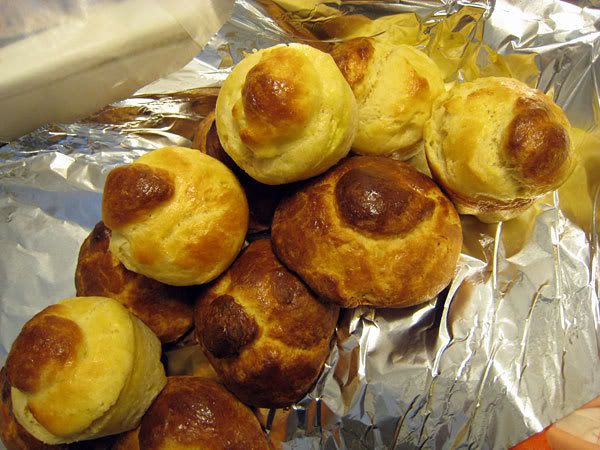 So after that roll I had from Cipriani I decided to make brioche rolls.
They look nothing like the one from Cipriani.
They have way more butter in them too.
I sent my bf with some to bring his parents and had the rest with jam or with soup later in the week.
Posting this made me realize I never took a picture of the awesome chicken noodle soup with coconut and ginger I made either. Damn.